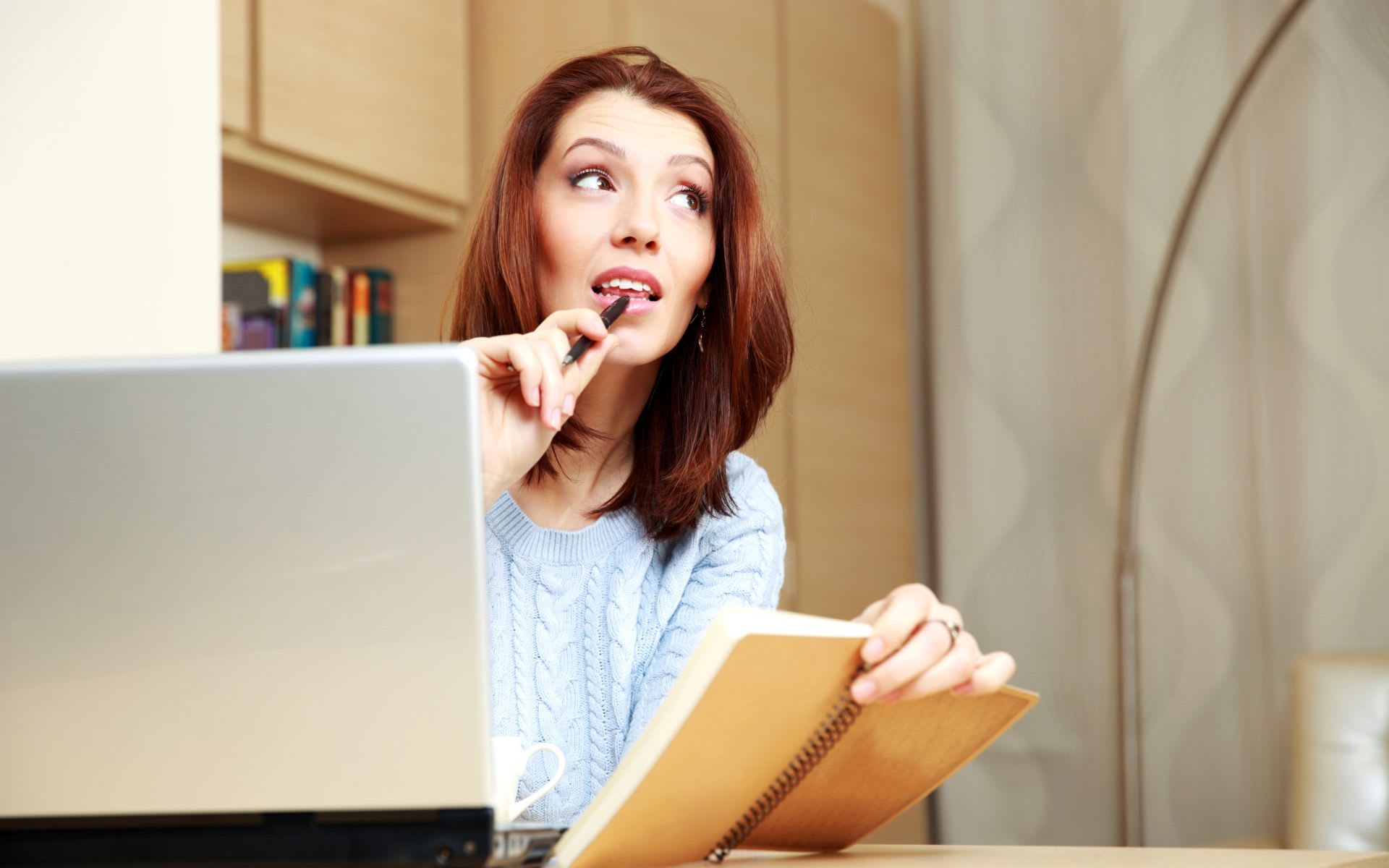 Correctly defining your criteria for an investment property is directly correlated to the success of your investments. According to Robert Kiyosaki, author of Rich Dad, Poor Dad, you make your money on the purchase and not the sale of your investment property. Defining your criteria is the most critical key to spotting an opportunity. These are five crucial elements to criteria:
Location
Cashflow,
Price range,
Property Condition
Features
8 Keys to picking the right location :
Employment opportunities nearby. Look for places close to universities, government offices, large corporations.
Proximity to transit. Pick a property within walking distance to buses, subways, or go-trains.
Amenities - Look for areas with grocery stores, LCBO, shops, entertainment, and health care.
Crime rate – Low crime rate important to everyone but particularly to families or elderly
Growing/decaying – is there a lot of building happening in the neighbourhood. Are people investing in their homes? Are there new businesses opening.
Schools – Many families will select a neighourhood based on how good the schools are in the area. The Fraser Institute is a great source to find out how a specific school rates.
Vacancy rates: The lower the vacancy rate, the easier a place will be to rent, and a few months you will go without collecting rent. A vacancy rate of 3% is considered healthy. A 2% vacancy rate would be excellent for an investment property. Guelph and Kitchener both had a vacancy rate of 2% in 2021.
Rental rate: You want to know how much rent a particular location can command. The higher the rent for a specific area, the more desirable the location.
Making Sure your investment is Cash Flow positive:
Net Cashflow is the money left over after all the expenses are subtracted from the income. The income for a rental property is primarily rent but could also include things like coin laundry machine income or locker storage rental. Most investors are looking for a property that has a positive cash flow. Some investors are okay with as little as $100 per month, and others want several thousand. Here is a quick example of cash flow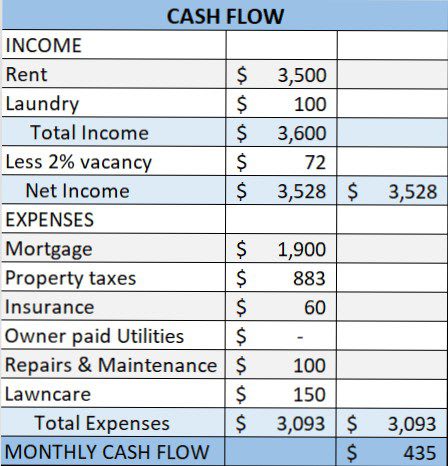 Other metrics include capitalization rate (cap rate), cash on cash, loan to value ratio. To download our free investment analysis calculator, click here.
Know Your Price range:
There are many ways to finance an investment property. A traditional mortgage can be the lowest interest, but they are also the most stringent. You may use a line of credit or home equity loan. Private mortgages are good if you don't qualify for a traditional loan, but they are generally the highest interest rate. One of the first steps is to talk to a bank or a mortgage broker and find out what they will lend you and what you are comfortable spending.
Condition of Property will affect rent and resale:
How much work are you willing to do, from minor repairs to more extensive structural repairs. Determine how much work you are willing to do. If you have extra cash, are handy, and have available time, you may want a larger project. Properties that require significant modifications sell for less money. It is an opportunity to convert the property to rentals and renovate it. By doing intelligent renovations, you increase your property's resale value and the amount you can charge for rent. Adding an accessory apartment is an excellent example of increasing the value and the rent.
What features are important for your future tenants:
Identify what features are mandatory. More bedrooms will mean more rent, which is especially true if you rent to students. Some investors will set a minimum of four bedrooms. If you want to add an accessory apartment to the basement, you may restrict your search to homes that have a separate entrance and a full bathroom in the basement. Parking can also affect what the city will allow you to put into a house and affect the rent you can charge. You may be only interested in tri-plexes or fourplexes. Understanding which features will be desirable for your target type of renter is crucial.

With your criteria clearly defined, you are ready to find an investment property.